Commitments
Quality
CSR,
Partners,
Sponsoring…
QUALITY
Euraxi is committed to training and continuous process improvement in order to continuously improve and guarantee the quality of our services.
Innovation and quality are in our DNA.
Processes and practices improvement, by eliminating malfunctions and strengthening value-generating assets.
Planning processes :
Resources
Document system (SOPs, work instructions)
Initial and continuous training
Risk management
Processes implementation
Appropriate resources
Compliance with specification objectives (cost-quantity-quality-time scales)
Compliance with SOPs
Amendment management
Incident management
Risk follow-up
Monitoring processes
Internal audits
Efficacy of corrective and preventive actions
Measuring client satisfaction
Quality indicators
CSR
Commitment is one of the values ​​of our company. It is a fully integrated part of our organisation and is characterized by several approaches.
We are committed to sustainable development. Integrated in company's policy, sustainable development is always considered from business development activities, its relations with all stakeholders of social, economic and environmental concerns.
Environmental Pillar
Reduction of our environmental impact (reduction of carbon emissions, recycling, renewables energies…)
Social Pillar
Respect to human rights, non discrimination beyond legal measures…
Economic Pillar
Local player anchored in the territory. Choice of local suppliers, transparency with our investors, fair pricing…)
our

PARTNERS


&

SPONSORSHIP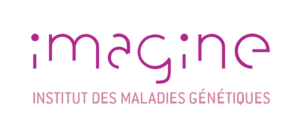 Imagine Institute
As a partner of the Imagine Institute (Institute of Genetic Diseases), Euraxi contributes to the research mission by financing high-tech equipment, specific research programs, chairs and teams of researchers.
Supporting the Imagine Institute means giving real hope of healing to millions of children and their families affected by a genetic disease.
More information : institutimagine.org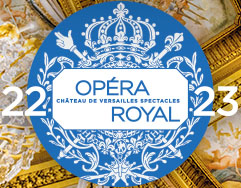 Cercle des Mécènes de l'opéra Royal de Versailles.
The purpose of this foundation is to give priority support to the concerts and shows given at the Palace of Versailles, mainly at the Royal Opera and the Royal Chapel, but also in other areas of the Palace and the estate.
The Foundation can also support educational projects related to musical programming, award grants and prizes to artists (lyric soloists or instrumentalists, vocal ensembles, orchestras, etc.) and more generally all events and operations related to artistic, cultural and social activities. heritage of the Royal Opera of Versailles.
The program is available on the Opéra Royal du Chateau website.
More information : Les Amis De l'Opéra Royal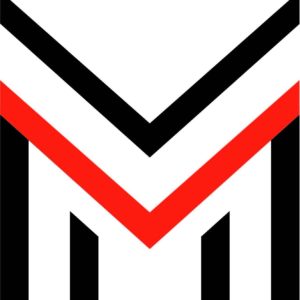 Mécénat touraine entreprise
This association brings together enthusiastic Touraine companies supporting projects that allow the expression of the company's humanist values. Business leaders are actors in the economic development of their region, Mécénat Touraine Entreprises allows them to associate the cultural, heritage and artistic influence and to enhance their image.
With a growing network of companies of diverse sizes, the association initiates or takes part in projects that bear witness to the richness of our cultural heritage and the great artistic creativity in our territory. In twenty-five years, it has distributed more than one million euros, allowing the realization of many projects related to art, culture, music and the enhancement of heritage through ancient or contemporary period.
The objective is to accompany, promote and support local initiatives and talents.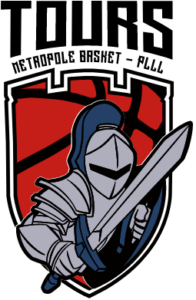 Euraxi est partenaire du tours métropole basket
After 7 years of existence, the Union Tours Basket Métropole (Union in 2014 of the PLLL Tours Basket (NM2) and the Touraine Basket Club (NM3)) joined to create Tours Métropole Basket.
On July 1, 2021, the TMB is officially created under the status of SAS and with the PLLL Tours Basket as a support association. After more than 23 years at highets level in the territory, TMB becames a professional Team.
The objective is to accompany, promote and support local initiatives and talents.
More information : Tours Métropole Basket