Commitments
Quality
CSR
Partners
Sponsorships
QUALITY
Euraxi's proactive approach to training and continuous process improvement guarantees top-quality services.
Innovation and excellence are in our DNA.
We strive to improve all our processes and practices,
by immediately resolving issues and enhancing value-creating assets.
Planning:
Resources
Document system (SOPs, etc.)
Induction and continuous training
Risk management
Process implementation
Appropriate resources
Meeting the goals set out in specifications (cost-quantity-quality-deadline table)
Compliance with SOPs
Amendment management
Incident management
Risk follow-up
Process follow-up
Internal audits
Effectiveness of corrective and preventive actions
Measuring client satisfaction
Quality indicators
CSR
Commitment is a core company value. Built into our organization, it is embodied in our corporate measures and actions.
Our commitment to sustainable development is reflected in the social, economic and environmental principles incorporated into our company policy, as well as our business activities and the relationships we develop with stakeholders.
Environmental commitments
Reducing our impact on the environment
(reduction in GHG emissions, recycling, renewable energies)
Social commitments
Protecting human rights and fighting discrimination by going beyond the measures required by law
(equal opportunities, diversity, health, safety at work, training)
Economic commitments
Supporting the local economy by actively contributing to the economic fabric of our region
(choosing local suppliers, being transparent with our investors, fair pricing)
our

PARTNERS


&

SPONSORSHIPS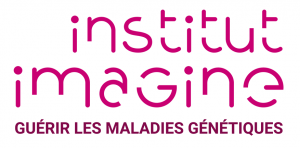 Imagine Institute
As a partner of Institut Imagine (French institute specialized in genetic diseases), Euraxi contributes to the institute's research goals by providing funding for advanced technological equipment, specific research programs, chairs and research teams.
Supporting Institut Imagine gives real hope to millions of children and their families that a cure can be found.
Find out more: institutimagine.org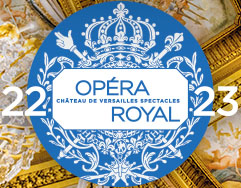 The Circle of Patrons of the Opéra Royal of Versailles
The primary goal of this foundation is to support the organizing of concerts and shows at the Palace of Versailles's Royal Opera and Royal Chapel, as well as in the other spaces in the palace and its grounds.
The foundation also sponsors educational projects linked to the program of musical events, awards grants and prizes to artists (opera singers and musicians, vocal ensembles, orchestras) and, more generally, supports all events and initiatives relating to the arts, culture and heritage at the Royal Opera of Versailles.
Find out more: Friends of the Opéra Royal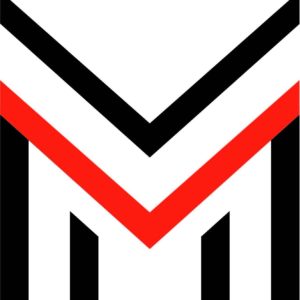 Mécénat Touraine Entreprise
This association brings together companies based in and around Tours that are interested in sponsoring projects in line with their company's humanist values. Business leaders play a key role in developing the regional economy and, thanks to Mécénat Touraine Entreprise, they can also help promote culture, heritage and the arts in the region, thereby enhancing their company's image.
The association initiates or participates in projects highlighting the richness of the region's cultural heritage and the abundance of artistic creativity in and around Tours. It has donated over one million euros in 25 years to projects linked to art, culture, music and promoting heritage through a historical and contemporary lens.
The goal is to foster, promote and support local talent and initiatives.
RoseUp
Euraxi supports RoseUp, an association that was founded in 2011 by two friends, Céline Lis Raoux (journalist) and Céline Dupré (communications specialist).
Both of them, each with their own experiences, one affected by cancer and the other close to someone who was ill, had encountered the difficulty of obtaining information during and after the illness. There were no professional media outlets available for the 3 million cancer patients in France. Women, in particular, were left alone with their questions about treatments, sometimes severe side effects, and their daily lives.
Therefore, the two friends decided to create and publish a magazine specifically for women suffering from cancer. It was a print magazine designed to be a companion that women could carry in their bags when going to the hospital.
Find out more: RoseUp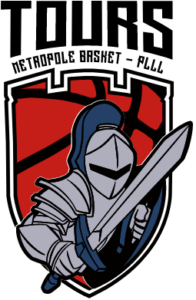 Tours Métroploe Basket
After 7 years of existence, Union Tours Basket Métropole (formed in 2014 through the merger of PLLL Tours Basket (NM2) and Touraine Basket Club (NM3)) gives way to Tours Métropole Basket.
After more than 23 years at a high level, Touraine is once again home to a professional team that competes in the French PRO B championship for the 2021/2022 season.
The goal is to support, promote, and encourage local initiatives and talents.
Find out more: Tours Métropole Basket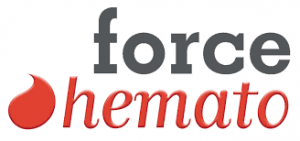 Force Hémato
Force Hémato is a Endowment Fund dedicated to clinical research in Hematology, including lymphomas, leukemias, other blood diseases, hemostasis disorders, bone marrow transplantation, and transfusions.
Force Hémato contributes to improving access to innovation and therapeutic progress for blood diseases, working closely with clinicians, researchers, and biologists who are connected to patients.
Find out more: Force Hémato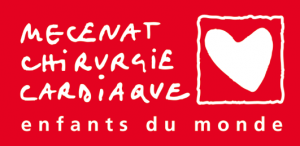 Mécénat chirurgie cardiaque
Euraxi supports Mécénat Chirurgie Cardiaque, an association that enables children with heart defects from disadvantaged countries to undergo surgery in France when it is not possible in their own countries due to a lack of technical or financial resources.
Hosted by volunteer host families in 9 cities across France, over 4,000 children have been cared for since the Association was founded in 1996 by Professor Francine Leca.
Find out more: Mécénat chirurgie cardiaque